Our varieties of rice
The Zangirolami farm produces and sells directly in the farm the following varieties of rice: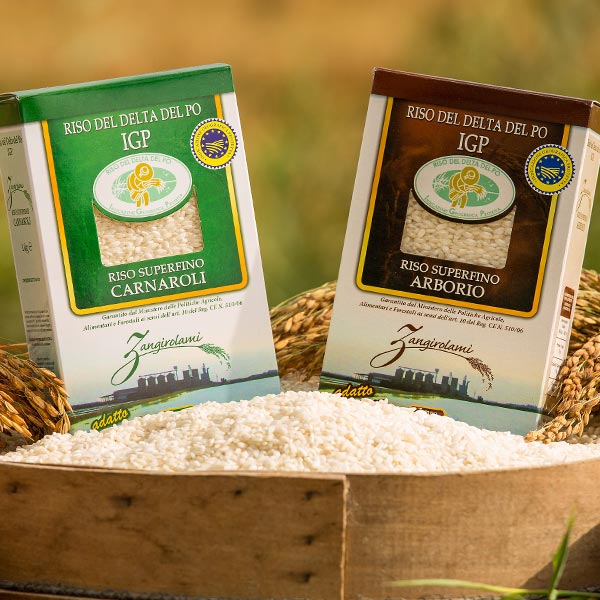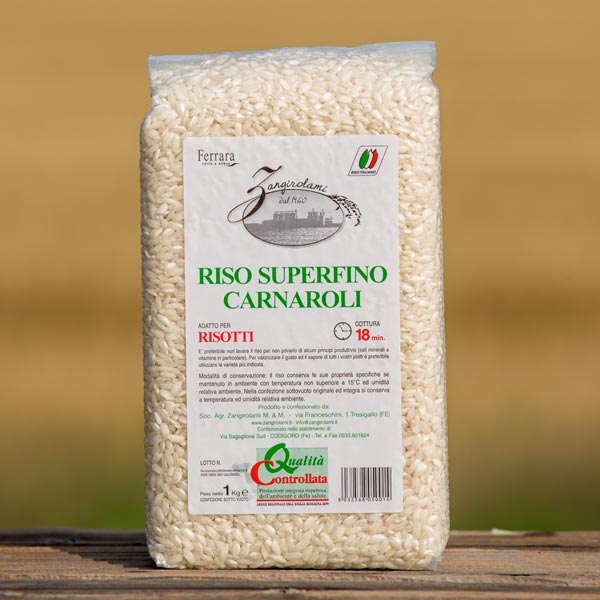 Riso Superfino "CARNAROLI"
firm rice and high cooking endurance make it ideal for risotto.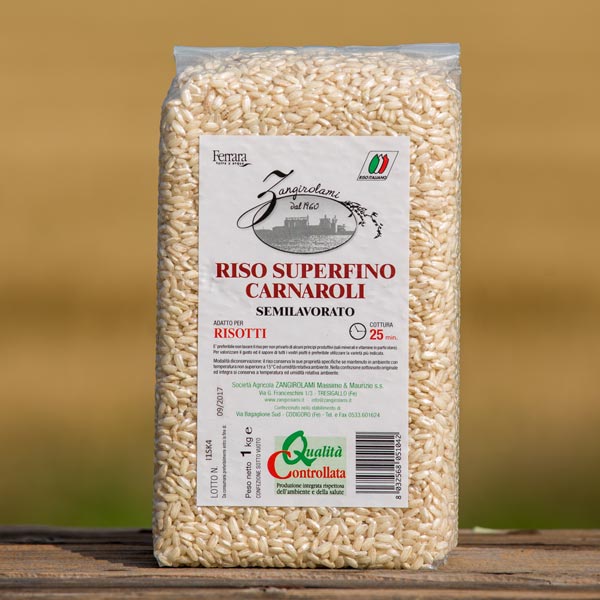 Riso "CARNAROLI Semilavorato"
for tasty risotto with a higher fiber content.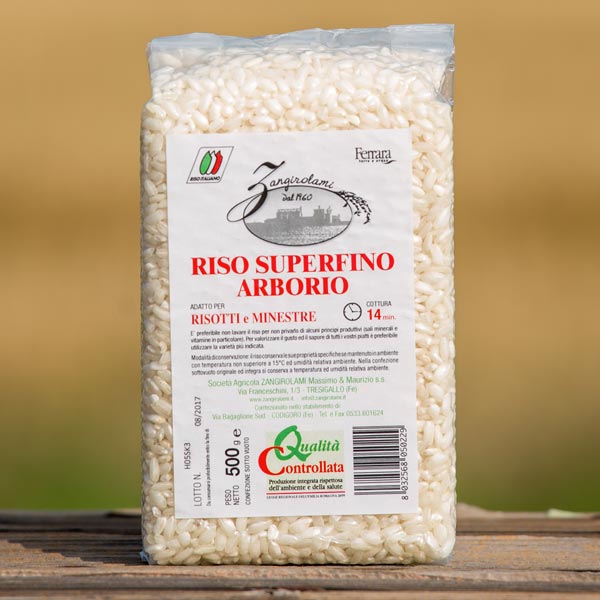 suitable for soups, rice salads and risotto.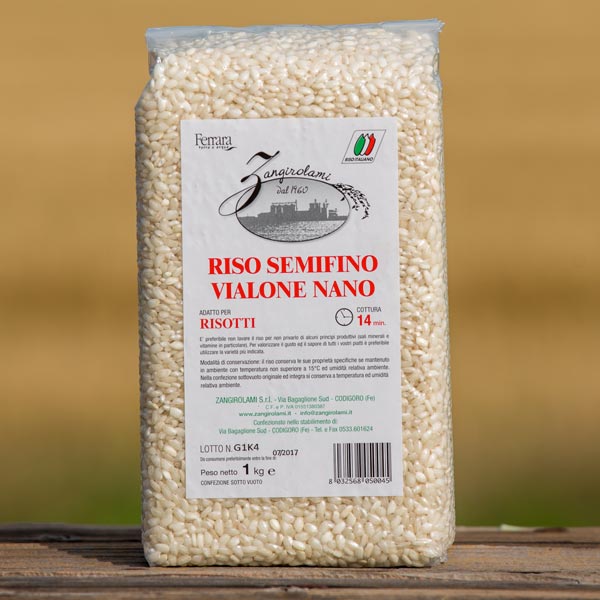 Riso Semifino "VIALONE Nano"
appropriate for every risotto recipe.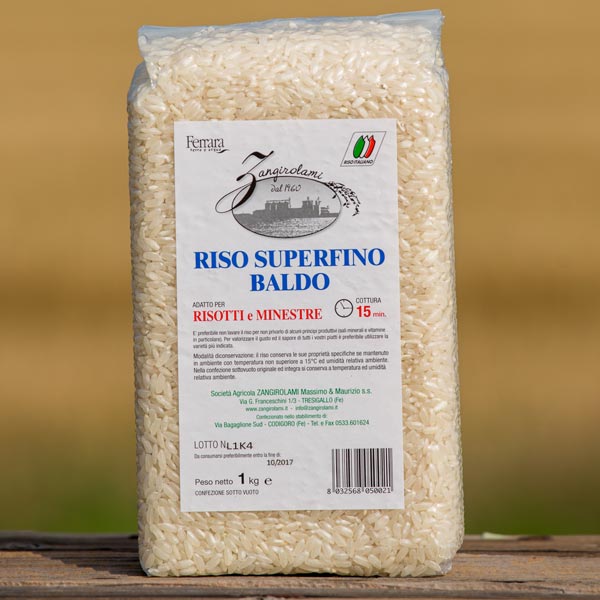 for risotto, soups and rice salads.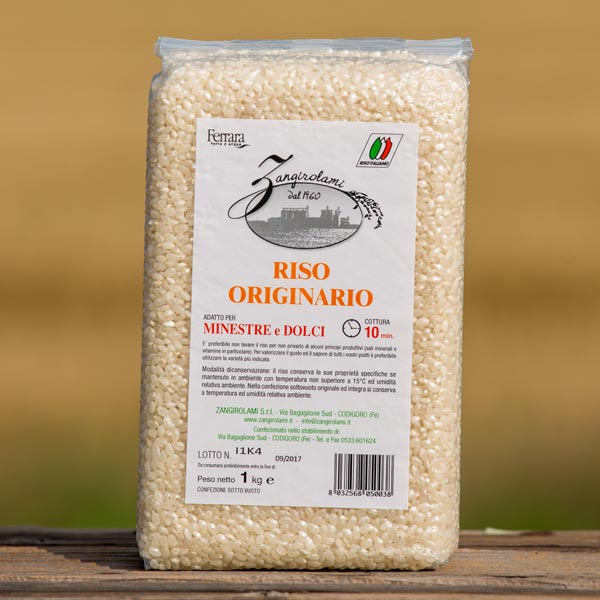 ideal for desserts, soups and soft, creamy risotto.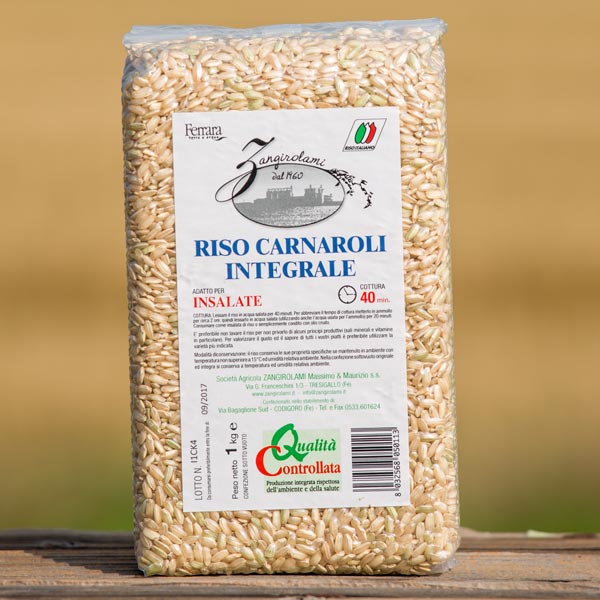 suitable for soups and rice salads. It's a whole, brown rice and preserves more nutritional elements.
Rice types are readily available, or supplied upon request, in the following sizes:
500 gr. vacuum;
1 Kg. printed or painted canvas and jute;
2 Kg. tela fantasia e juta;
5 Kg. Cellophane and printed or painted canvas.
---
Rice flours: gluten-free flour and bran
The Zangirolami farm direclty produces and sells gluten-free flours, grinding rice with its stone mill: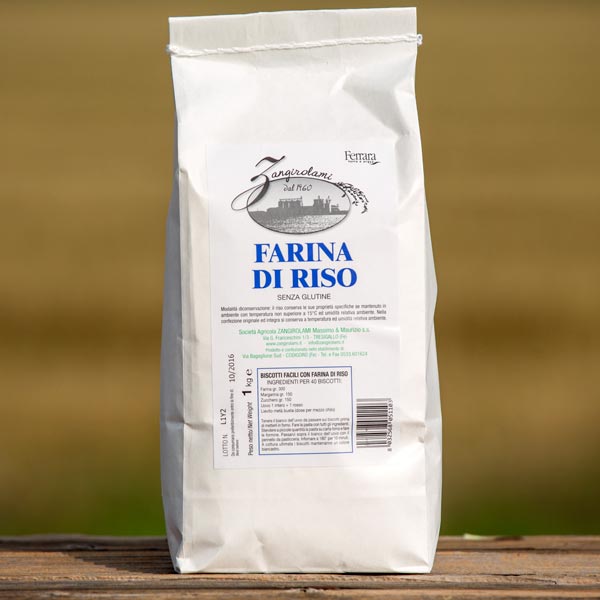 Rice Flour
type 0 granulometry, suitable for bread, desserts and batter, certified gluten-free, it's the best for desserts. Can be added to wheat flour to soften the dough and make it brittle. In combination with rice bran it makes the dough more solid.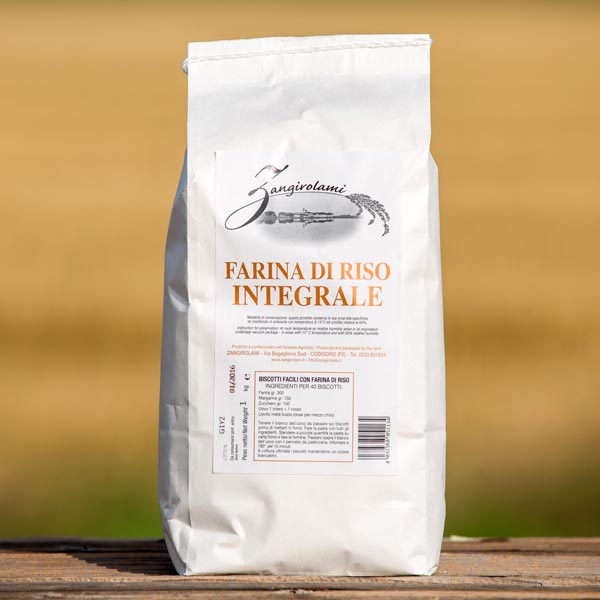 Whole Rice Flour
its high fiber content makes it ideal for bread, desserts and batter.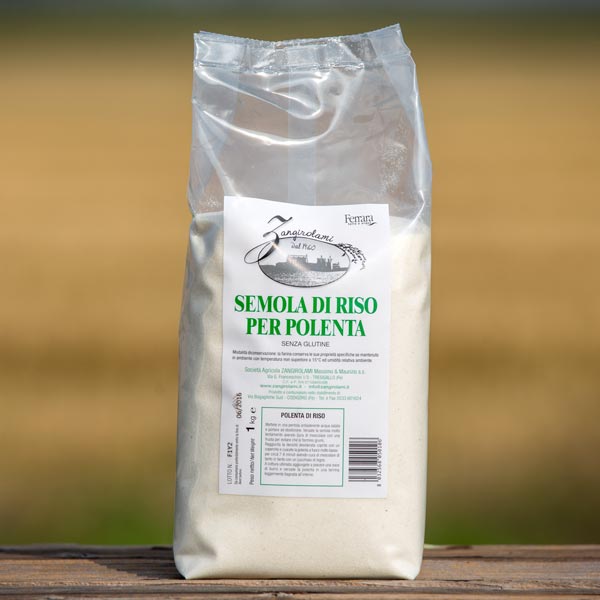 Rice Bran
has an higher granulometry, appropriate for polenta (mush), pasta, bread and pizza, it's also certified gluten-free and suitable for savory snacks like small pizzas, crakers and beignets. It's suitable for a tasty, light and very easy to digest polenta. It can be used in combination with rice flour.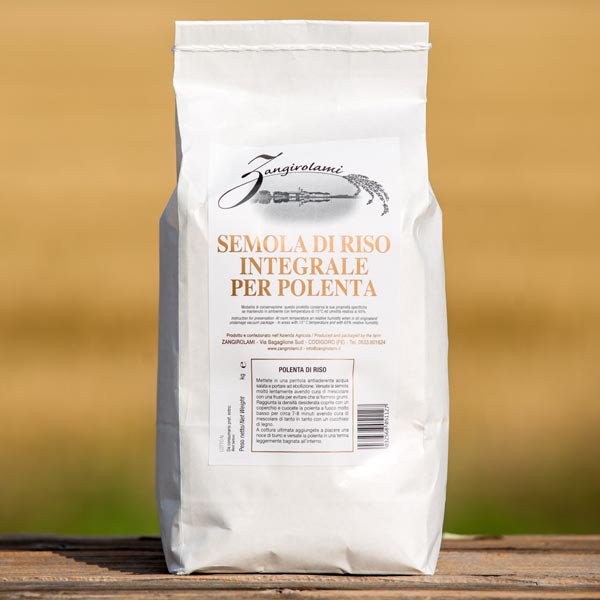 Whole Rice Bran
with high fiber content, is suitable for polenta, pasta, bread and pizza.
All flour types are available in the following sizes:
25 Kg.
5 Kg.
1 Kg. (10 items for box);
500 g. (20 items for box).